Mission, Key to Professionalism, Oath
To work with our citizens in order to ensure safety and to improve the quality of life in our community through education, professionalism, and diligent crime prevention.
We will treat with respect every person that we contact.

We will apply the Law Enforcement Code of Ethics to all that we do.

We will respond to calls promptly, empathize with crime victims, and investigate all leads within our resources.
I am a police officer of the City of Carthage, a soldier of the law. To me is entrusted the honor of this department.

I must serve honestly, faithfully, and if need be, lay down my life as others have done before me, rather than swerve from the path of duty.

I will never steal or cheat, nor will I lie to any citizen, superior or fellow officer about any subject, no matter how small.

It is my duty to obey the law and to enforce it without any consideration of class, color, creed, or condition and without fear of favor.

I will help those in danger or distress, and at all times so conduct myself so as to always uphold the honor of this department.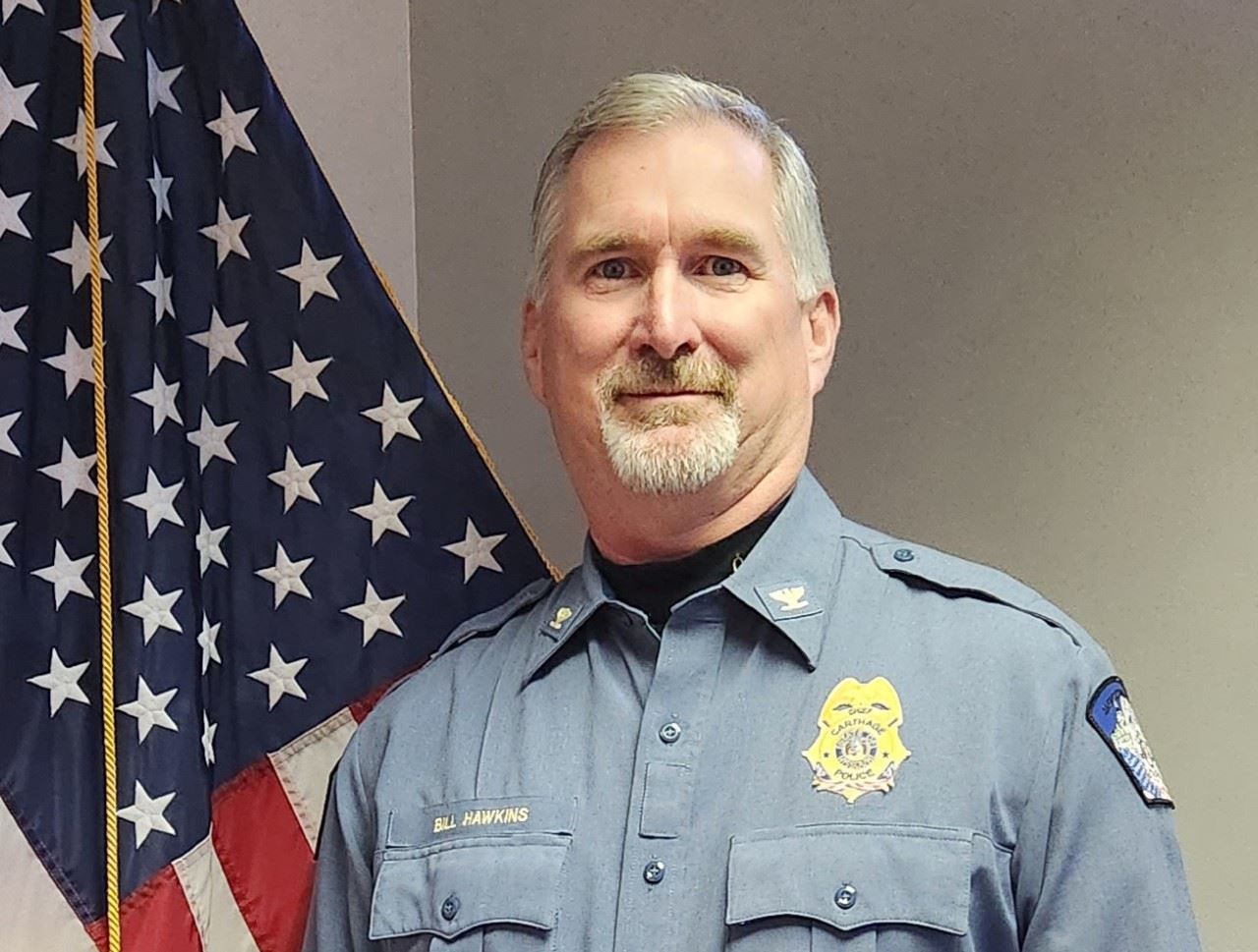 Chief Hawkins, CPD