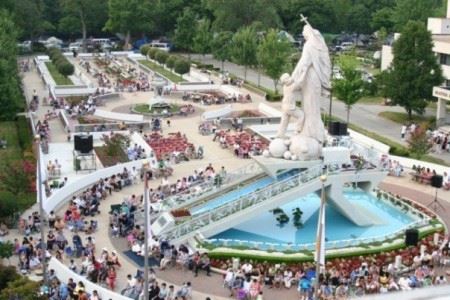 Marian Days is a festival and a pilgrimage for Vietnamese American Roman Catholics celebrated since 1978 on a 28-acre campus of the Congregation of the Mother Co-Redemptrix in Carthage, Missouri. Although this event is organized by Vietnamese Americans with a Vietnamese theme in mind; however, many local foreigners and other ethnic groups also participate in this annual event.
The celebration is held on the first Thursday in August each year in an honor of the Virgin Mary and usually lasts for four days. As of 2018, about 80,000+ Vietnamese Americans make the journey from various parts of the United States and abroad to Carthage, MO.
Marian Days offer opportunities for individuals, family, and friends to come together for a celebration, enhancing relationships with God, reconciliation, and prayers.
Next Event: August 2 to 5, 2023